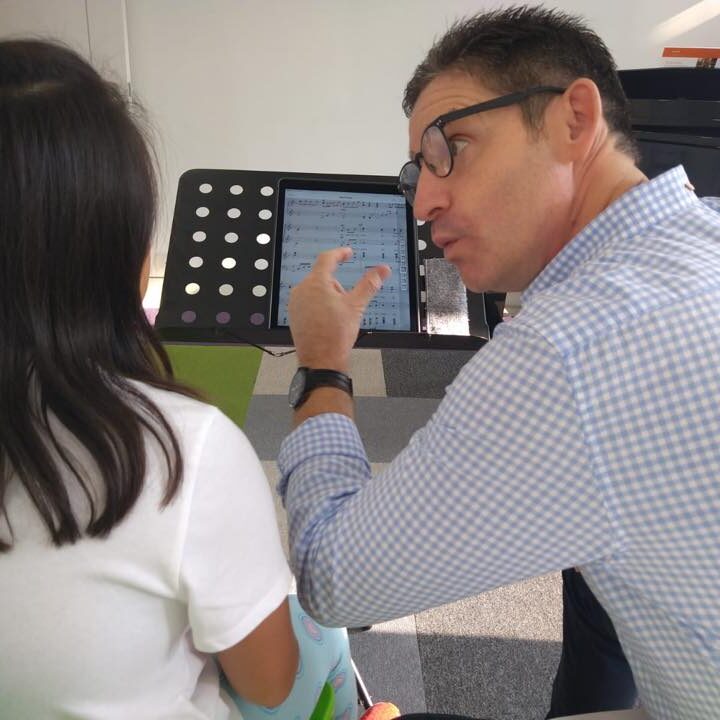 Working with Paul, a two-times Grammy Award Winner, we will study and consolidate vocal and performance techniques, offering attainment (if required) through ABRSM examinations, ATCL and LTCL examination preparation and advice along with regular evaluation and performance opportunities.

At PPA we give our students a carefully laid out programme, with a minimum of 2 annual performance opportunities; Spring and Autumn together with a 360 evaluation system which includes written and video resources. There will also be performance opportunities for different charitable events.

---

Paul Phoenix / Student : HK$1500/hr

Paul Phoenix / Adult : HK$1680/hr

Andrew Leung / Student : HK$750/hr

Andrew Leung / Adult : HK$840/hr
Ensemble / Choir Coaching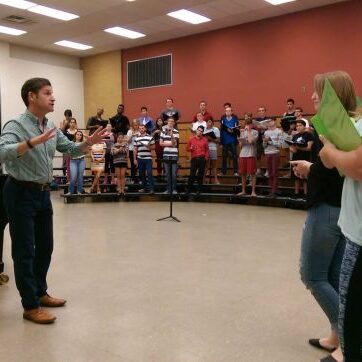 Want to start a new ensemble, group or choir? Do you want to develop your skills further? Do you want to learn from the world's best? Paul's extensive experience, his thousands of concerts worldwide and two Grammy Awards will certainly help, no matter what your ability!'
The service charges for 60 mins are:
Ensemble / small group ( 4 to 10 pax ) $2,180

Choir ( more than 10 pax ) $2,680 

Accompanist on request: $1,000
---
"Italian Song", "English Song", "Pop and Musicals" Short Courses
Draw upon Paul's vast experience of singing in different styles covering a range of subjects:
Authentic pronunciation and diction.

The art of singing in different styles.

Repertoire advice.

Each participant will be given a performance opportunity in the final class.

PPA aims to give each student realistic goals, satisfaction with your performance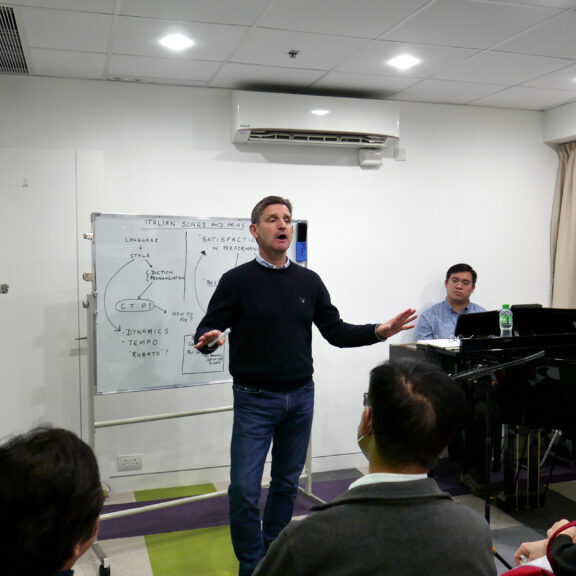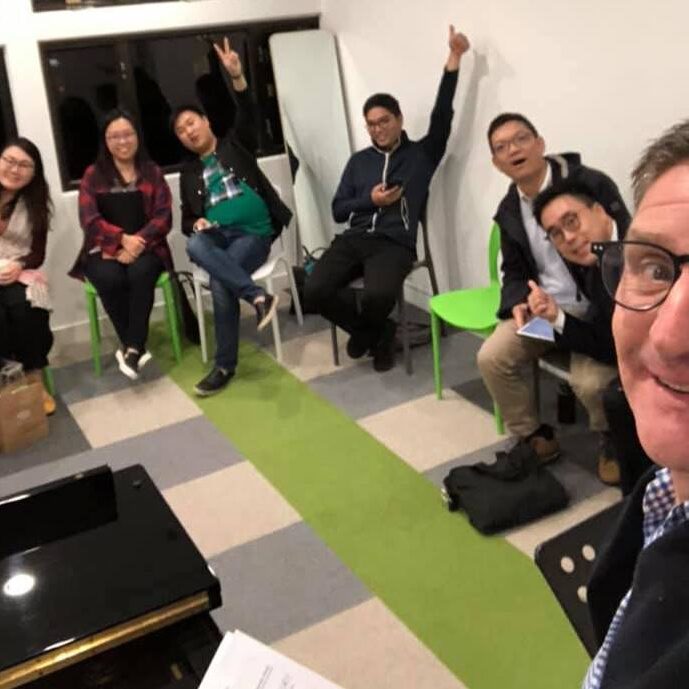 Master class is for advanced students who would like to focus on learning key singing and performance techniques like singing foreign language with proper dictions, stage performance and all relevant skills to make a perfect performance. Paul will empower and equip all participants with his experience over 2,000 performances when he sang with the King's Singers for 17 years.
Follow us and stay tuned for Master Class update.
School Master Class / Mentoring
Special on-site programme, previously successfully implemented at the British School Al Khubairat, Abu Dhabi
---
A Cappella Master Class
An excellent opportunity for groups to learn important, fundamental skills in ensemble singing, presentation, stage-craft and spatial awareness.
---
Workshops for School Choirs
Coaching and advising on pieces in preparation for concerts.

Paul can sing as a guest choir member in rehearsal and work from within the choir!
---
'Five Decades of Song', recital programme
An eclectic variety of music, from songs I originally recorded as a Chorister at St. Paul's Cathedral in the 1970s, right through to an original song Paul co-wrote in 2017.

A highly interactive, engaging presentation lasts around an hour and is an ideal closing event for any school visit. It's also a wonderful opportunity to invite parents and friends to a world-class school even

Trailer here
---
Building Teams With Singing
On-site training in the workplace for teams,

looking to develop and understand the dynamics of empathetic listening, emotional intelligence and dynamic performance using the power of singing together!
---
Not quite sure yet?
Why not click the Whatspp icon on lower-right or visit our contact page, we would love to chat with you!