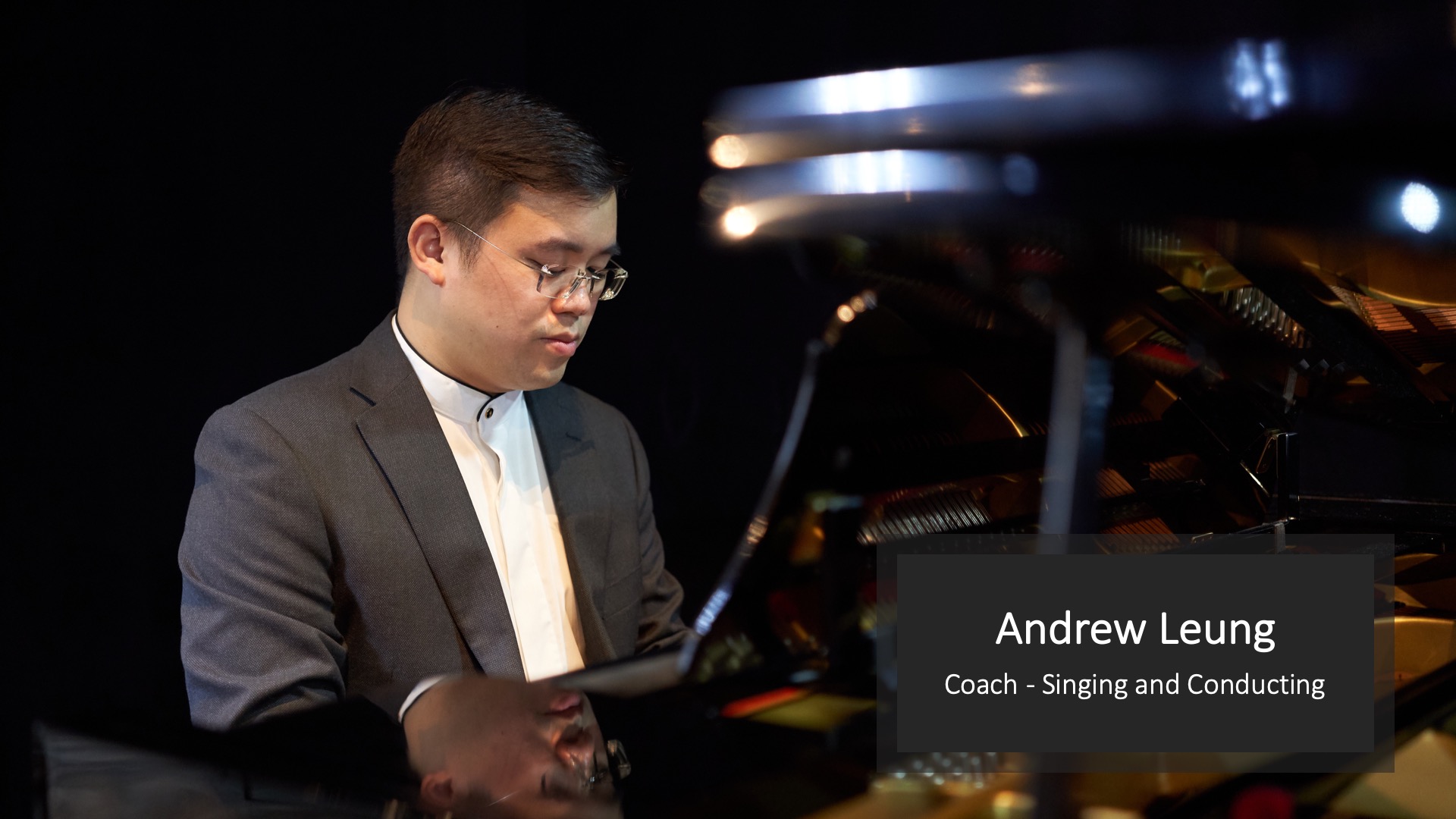 Co-founder of Southeastern Sacred Music, a chapter of the Sacred Music Association of America and faculty member for annual workshop
Choirmaster and Organist of the Cathedral of the Nativity of Our Lady, Macau
Chorus Master for "Hans Zimmer Live on Tour" Hong Kong
Andrew earned his degree in sacred music from Franciscan University of Steubenville, USA. He studied vocal performance under Jessica Ewell, Alanna Keenan and Christopher Warwick; organ and conducting with Nicholas Will and Paul Weber and has been instructed in choral singing and conducting by world-acclaimed masters from England, the US, Italy, Germany and the Netherlands.
As the former choirmaster and organist at the Cathedral of the Nativity of Our Lady, Macau, he continues to maintain a busy conducting schedule in Hong Kong: He is the music director of Vox Antiqua, a choir he founded in 2017, which, with his artistic guidance aims to bring quality church music and innovative programming to audiences across HK. He is also the conductor of the Cecilian Singers, one of the oldest choirs in HK, with whom he recently gave the Asia premiere of Paul Mealor's Requiem. He is currently involved in is the upcoming "Hans Zimmer Live on Tour", Hong Kong stopover, in which he has been invited to serve as the Chorus Master. 
As a soloist, he performed works by Bach and Buxtehude at the Hong Kong City Hall and is an active member of the Choir of St. John's Cathedral, Excelse Cantantes and the Tallis Vocalis.
Andrew is passionate about sharing his experience and love for music with others and as co-founder of the Southeastern Chapter of the Church Music Association of America served as a faculty member in their annual conferences. Since returning to HK he has coached over 200 church musicians and now as an Artist at PPA, Andrew will assist Paul as a vocal coach as well as teaching conducting courses.