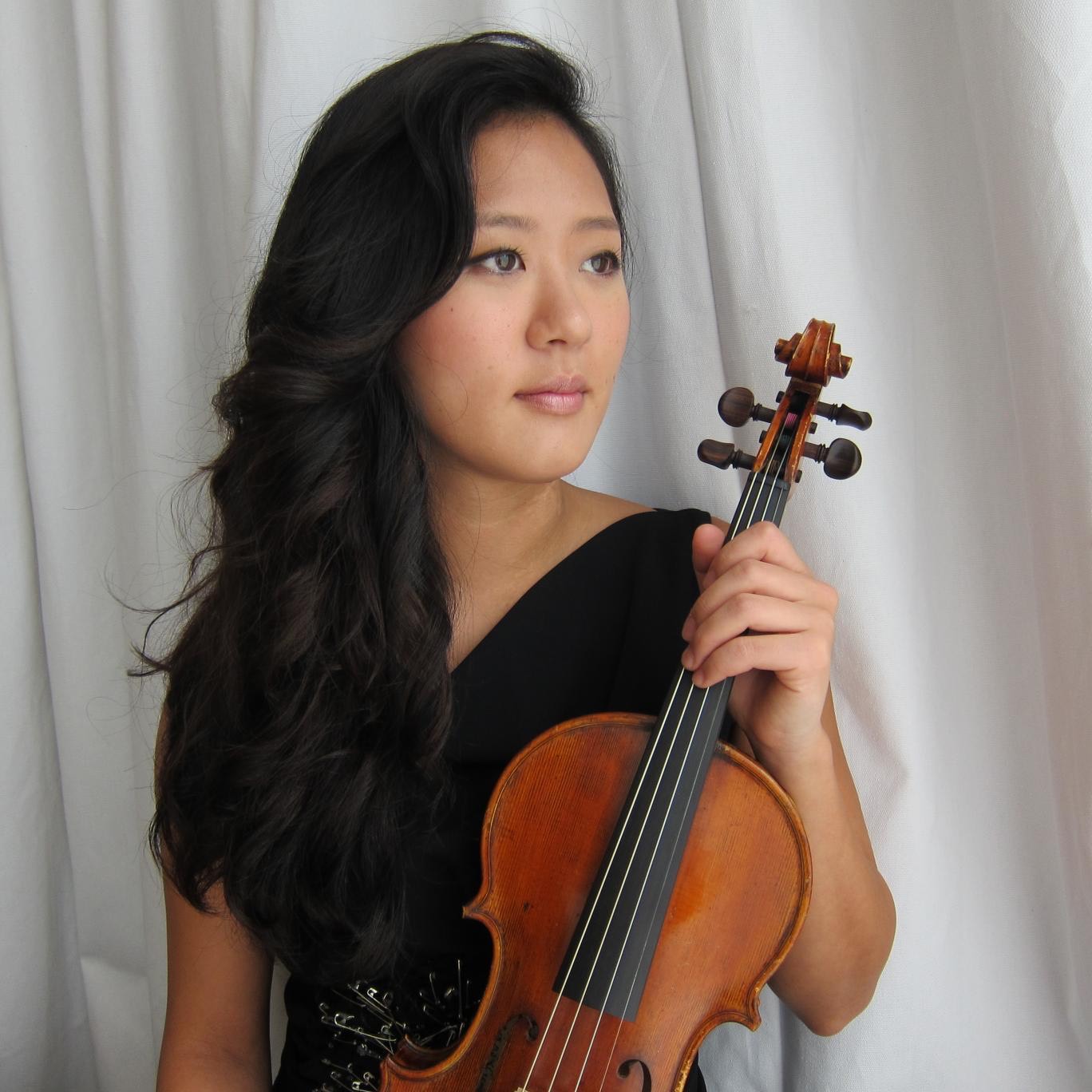 Erica Ye Byeol Lee was born in 1985 in South Korea and began playing violin at the age of five.
Her natural ability became clear when at age ten she won first place in Busan International Music Competition. Just a year later she made her solo debut with the Novosibirsk Philharmonic Orchestra in Russia performing Mendelssohn Violin Concerto. She followed this up with Lalo Violin Concerto performed with the Masan Symphony Orchestra in Busan 1998.
Later in that year Erica relocated to New York to attend Juilliard. She was taught by professor Won Bin Yim, Masao Kawasaki, and the late Dorothy DeLay at whose memorial concert she performed at Aspen Music Festival, which she attended every year since 1998 to 2004. Throughout her time at Juilliard Erica was concertmaster in the orchestra and gave many solo performances at the Lincoln Center. She also played with a variety of local orchestras in New York area including performing Mozart Violin Concerto No.5 with the Westchester Symphony.
Whilst still at Juilliard Erica also gave her first professional solo performance at Carnegie Hall in 2004 with Tchaikovsky Violin Concerto.
From 2005 to 2009 Erica attended Parsons the New school for Design where she studied art with a focus on the relationship between art and modern classical music. Subsequently, under the professorship of Miranda Cuckson at Mannes, she completed a Diploma of Professional Studies of Extended Performance Art.
She became a core player since 2013 at the City Chamber Orchestra of Hong Kong and also hosted various concerts and performances in Hong Kong with her own compositions, which led her to be the speaker at TEDx Hong Kong in 2013. Also she worked with galleries and chefs for COMPOSE FOR TOUGHTS which became a successful project in Hong Kong and the article was published by Sunday China Morning Post about a new approach to contemporary classical music, which Erica created a system that anything can be transferred to music.
2016 she exhibited as a director of sound design for FOOD SYMPHONY with a piece CABBAGE METAMORPHOSIS in London which was about bio-sonifying food into music. This project followed up with group exhibition at international tech summit HELLO TOMORROW 2017 in Paris.
Since then she had a joint exhibition with installation art presented live through new composition FOUR SEASONS: RAIN in KyungIn gallery Seoul. Also she composed and performed live for a contemporary dance piece UNDERSTAND at the Seoul Performing Arts Festival in 2017 fall.
Additional to her composition career, in 2017 Erica also performed Bach Violin Concerto No.2 with Paris Chamber Orchestra in Seoul, and later with Telemann Ensenble from Japan, in Osaka and Busan.
Erica is still in the process of composing and performing with a sophisticated view of classical music and will continue to discover a better way of providing fresh music to the audience.